Premium crisp brand Tyrrells has been sold to private equity investor Investcorp for £100m.
Investcorp has over $10.5bn of assets and has invested in Tiffany & Co. and Gucci in the past.
Current CEO David Milner will continue to lead the business, which expects to generate sales in excess of £100m at retail sales value this year. (Here's our in-depth interview with David Milner)
The company exports to a number of markets including Germany, France, India and China. Overseas markets make up 20% of its turnover.
Tyrrells was founded by Will Chase at his Herefordshire farm in 2002. He sold the business to Langholm Capital for £40m in 2008. Milner joined the firm in 2010 as commercial director and went on to become chief executive.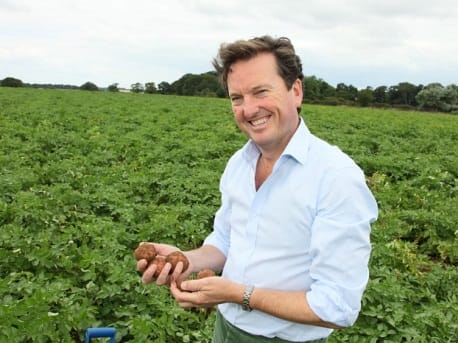 David Milner, Tyrrells CEO, said: "Investcorp's wealth of experience in supporting premium businesses and executing ambitious growth strategies will be invaluable. I am delighted that Investcorp has invested in Tyrrells and excited to be working with them on the next phase of Tyrrells expansion."