Warning: This news story might kill your Friday feeling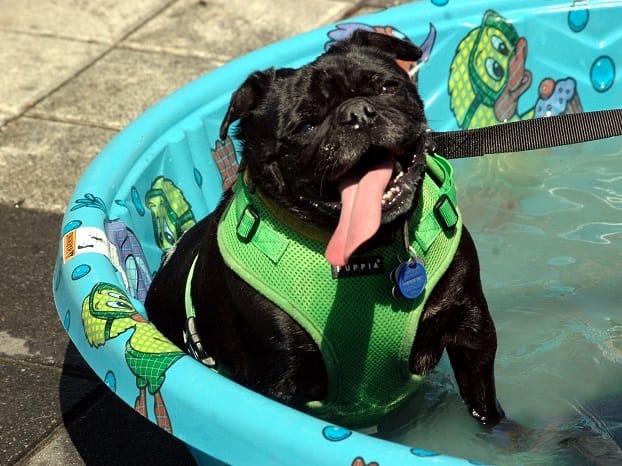 Source: Steve Baker via Flickr
From chilling like a villian in an office pool to getting an extra day off for your birthday, employees working in global companies get amazing perks that your boss would never give you.
On recruiter Glassdoor's Benefits Reviews which identified some of the more unique benefits employees are enjoying since August 2014, more than half (57%) of people reported benefits and perks being among their top considerations before accepting a job.
Take a look at perks employees at these 20 companies get:
1. Huddle gives employees a £5,000 joining bonus called a 'Huddle Cuddle', as well as a gift worth £500 every year.
2. TranserWise takes all staff away on annual, all-expenses-paid company holidays.
3. Airbnb offers staff employees $2,000 (£1,413) to travel and see the world.
4. Skyscanner has negotiated employee discounts at the local pub and beauty salon.
5. The Body Shop pays for five volunteering days per year.
6. Peninsula Business Services lays on a Christmas party for employees' children.
7. AutoTrader UK has a Wine Club, giving employees discounted wine delivered to their door every month.
8. Jive Software offers staff free food including Bacon Thursday and Hot Food Friday, healthy snacks, free drinks including soft drinks, beers on tap and coffee.
9. Opus Professional Services has a villa in Italy that employees can use free of charge whenever they want.
10. Visualsoft offers unlimited holiday time and unmonitored flexitime, allowing staff to take the time off that they need.
11. CA Technologies helps parents out with an on-site Montessori day care facility.
12. Rackspace offers employees an extra day off for their birthday.
13. Allen & Overy provides a GP and dentist on-site, helping to keep employees' health in tip-top condition.
14. Pentland Brands provides an on-site swimming pool, gym, tennis court and football pitch.
15. ARM Holdings offers employees a 4-week sabbatical for every 4 years of service.
16. ASOS employees benefit from a 40% discount on website purchases.
17. Swinton Insurance gives employees an additional day's holiday for Christmas shopping.
18. Google provides employees with free food while they are at work, with a range of different cuisines on offer.
19. Jagex offers staff free bicycle repairs at the office, encouraging them to cycle to work and keep fit.
20. Holiday Extras hires out a cinema every year and offers a free film showing to all employees and their families.