52% of consumers are consciously looking for ways to cut costs this Christmas, according to new research by self storage provider, Ready Steady Store.
The research, which surveyed over 1,000 participants from across the UK, found that 50% of consumers haven't been able to save funds for Christmas, with 39% concerned as to how they will pay for the festive season amidst the growing cost of living and energy crisis.
When questioned on how respondents plan to cut costs, 20% advised they would cut their Christmas budget by half with 23% advising they plan to cut it back by a quarter of what they have spent in previous years. Unsurprisingly, just 4% of respondents advised they plan to spend more on Christmas this year.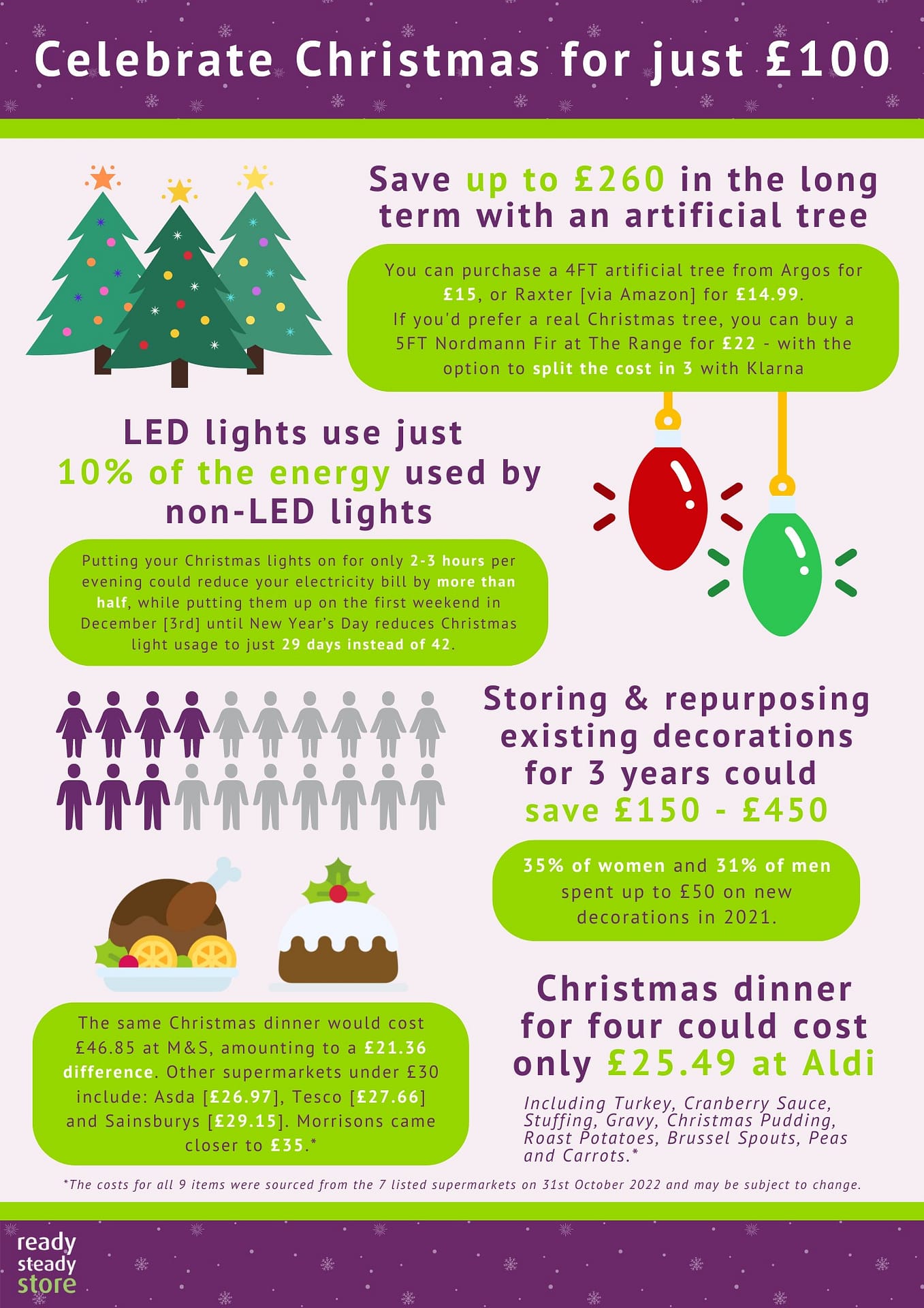 Sadly, 33% of consumers advised they are no longer planning to front the cost of travel to see family and friends, with 12% currently unsure.
This research comes just weeks after the Bank of England hiked the base interest rate up to 3% – reaching the highest level since 1989 – and following confirmation that the UK is in a recession, predicted to last into 2024.
Other key take outs from the research include:
42% of consumers plan to cut costs on both the number and amount spent on gifts
14% of consumer plans to cut costs on Christmas food and drink
54% of consumers plan to re-use old Christmas decorations this year
A third [33%] of consumers have already started Christmas shopping to spread and make the cost more manageable
21% of consumers store Christmas gifts in a spare bedroom to keep them safe, with 20% stashing them in their wardrobes.
Discussing the research, Mehran Charania, Director of Ready Steady Store, said: "This latest data really demonstrates the impact both the cost of living and energy crisis is having on UK consumers, with over half expressing concern over Christmas costs and affordability.
Although this certainly comes as no surprise, it's sad to hear that a third are no longer planning to see family and friends due to rising costs, meaning more and more people are likely to spend Christmas alone. As a business leader, I have experienced first-hand the challenges of inflation and energy costs for staff and customers alike and hope businesses can afford to do what they can to help people this Christmas."
To help combat concern, Ready Steady Store have compiled a step-by-step guide to help consumers celebrate a low-cost Christmas. This highlights the importance of storing and reusing decorations to save costs, reducing the usage of Christmas lights and purchasing Christmas dinner from Aldi, Asda, Tesco or Sainsburys – all of which come in under £30 for a festive family feast.
Established in 2005, Ready Steady Store is a fast-growing self-storage provider with cost effective storage units located in the Midlands, and South, North and East of England.