What happened?
On the 1 January 2010, the famous Little Bay restaurant in Battersea faced a tragic fire which left the property in ruins. Over the past seven years the outlet has been worked on to get ready for a reopening.
The new restaurant is now known as TWID Live Music Bar and Restaurant. Although the company no longer goes by the name of "Little Bay", it has still kept some of its renowned features such as the theatrical décor and tiered seating areas.
As well as this you can enjoy live opera entertainment six days a week (Monday-Saturday) from 7:30pm until 10pm.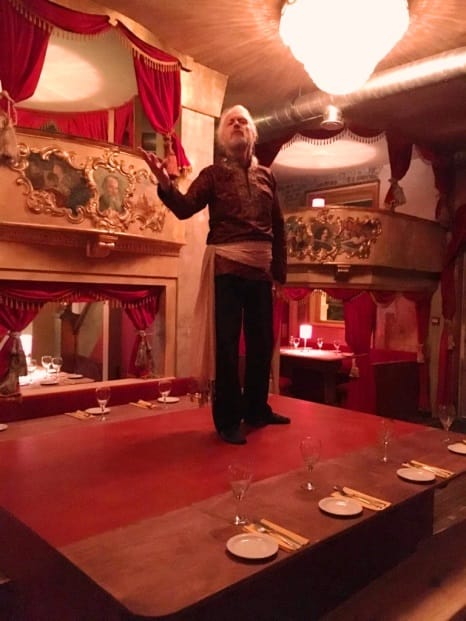 Source: Opera classics performer
The refurbishment brings with it a brand-new Sharing Menu which features a range of meat, fish, vegetarian, vegan and raw dishes to make it personal to you.
Vegan desserts are on the menu also and are all made in house by the restaurants Master Patissier using Premium Raw Organic produce.
Not only this you can find an array of different drinks on the menu, featuring wines, craft beers, spirits and cocktails.
James Ditchfield, marketing manager for Little Bay and now TWID, said: "It has been a long 7 years. When the fire destroyed our restaurant in 2010, we were devastated. When we saw the extent of the damage and the years of work that had gone up in flames, it was hard not to become despondent. Quite honestly, the encouragement and support from our loyal customers and the local community in Battersea has been phenomenal. We hope that our new TWID restaurant will repay their kindness and become the heart of the local community once again."
Click here to take a look at TWID Live Music Bar and Restaurant's webpage.