Who's been raking in the moolah with the new internet currency?
Source: zcopley
At a time where you can buy anything from goats and Dominos Pizzas to guns and drugs with Bitcoin, it's pretty evident that the Bitcoin bug has bitten everyone.
In case you hadn't heard, Bitcoin is a digital currency that can be exchanged for dollars and be used for peer-to-peer transactions. It's got no government backing and is treated as a commodity, like gold. It's sold through exchanges like Mt. Gox or Tradehill and is stored in a "digital wallet" which is identified by a long code of letters and numbers.
Launched in 2009, it is believed that a group/individual called Satoshi Nakamoto launched Bitcoin. A Bitcoin is a piece of computer code that is produced through a process called 'mining'.
At the time of writing, 1 Bitcoin is worth over $94 following a nasty crash, having last month peaked at $250.
We don't know whether the currency will sizzle or fizzle, but at current rates this lot wouldn't do too badly at all. (Each has identified themselves as millionaires thanks to their Bitcoin holdings, although none will reveal exactly how many Bitcoins they own.)
1. Charlie Shrem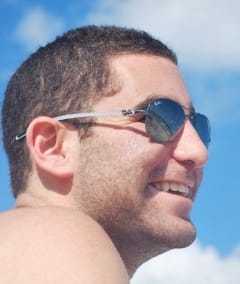 A self-proclaimed "Bitcoin evangelist", Shrem, 23, thinks he can even teach American economist Paul Krugman a thing or two about the new currency.
Shrem stumbled upon Bitcoin in 2011 while he was a senior at Brooklyn College. Seeing some merit in it, he bought 500 coins for $3 or $4 each and as soon as the price hit $20, he bought thousands more.
Striking when the Bitcoin iron was hot, Shrem set up a company called started BitInstant, which allows customers to purchase the digital currency from more than 700,000 stores.
This Bitcoiner wears a ring engraved with a code that gives him access to his virtual wallet. His friends call him "four-finger Charlie" and joke that he should be on the look-out for thieves who might cut his finger off to get rich quick.
Hey @nytimeskrugman your knowledge of #bitcoin is appalling. Let's debate, I'm 23 and Ill school you. @trish_regan @jonmatonis @bloombergtv

— Charlie Shrem(@CharlieShrem) April 15, 2013
2. Jered Kenna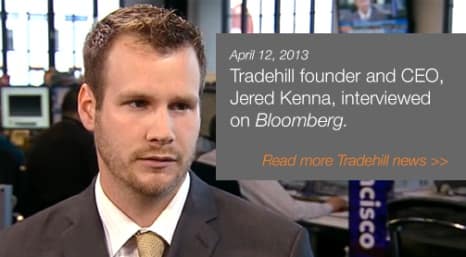 Source: Tradehill
Back in 2010, 30-year-old Jered Kenna made a big Bitcoin blunder by erasing 800 Bitcoins worth more than $200,000 from his computer. But he's still a Bitcoin millionaire. Currently he's the CEO of the Bitcoin exchange Tradehill, the second largest exchange platform for Bitcoins after Mt. Gox, and considers Charlie Shrem as one of his close mates.
Kenna doesn't reveal the amount of money he's made but has confessed that he's happy "to be considered a part of the Bitcoin's millionaire club".
Last year, his company had to shut down after a payment dispute. The business relaunched in March and got $400,000 in seed funding.
Quashing any suggestion of the Bitcoin bubble bursting, Kenna recently told the Examiner, "There has been a lot more interest from institutional investors, the VC community is really picking it up now, so a lot of tech investors are getting into Bitcoin and putting money directly into Bitcoin. That's also fuelling the price increase. Some investors are looking at it seriously."
3. Yifu Guo
Video:
Yifu Guo, Bitcoin show
In 2011, when Yifu Guo first read about Bitcoin, he thought it was the "stupidest thing ever". Little did he know that he would end up creating a company which sells hardware used to mine Bitcoins. Once he understood the potential of the currency, Guo quit New York University, where he was studying digital media, and founded Avalon to help make Bitcoin a profitable currency.
His aim? To "protect the Bitcoin network so profits are available in the long term".
4. Roger Ver
Source: Roger Ver
One of BitInstant's early investors, Roger Ver slept only for an hour a night for a whole week after discovering Bitcoin. In fact, his lack of sleep made him so ill that he ended up in hospital. Known to have cashed out US dollars and Yen into Bitcoin, Ver is "more bullish about the long-term prospects of Bitcoin than the dollar or yen". "I would never sell BTC for USD!" he tweeted us.
Hailed as the "Bitcoin Jesus" for distributing free Bitcoins, Ver is also an libertarian ex-politician who lost the California State Assembly Elections in 2000. Ver also served a 10-month sentence after which he relocated to Tokyo.
5. Winklevoss twins, Cameron and Tyler Winklevoss
The twins might have lost out on Facebook to Mark Zuckerberg, but have vowed not to let another potential internet craze slip out of their hands. Last week Cameron and Tyler claimed they own 1% of all Bitcoins, and their stake in the currency is worth $11m.
The duo said they have already started paying salaries in Bitcoin and think that it might be the "viable alternative to fiat currency"
"We could be totally wrong, but we are curious to see this play out a lot more," said Tyler Winklevoss.
Bitcoin at a glance: