Part 1 of 4 series…
If you own a fast-growing, revenue-generating business in London in technology, life sciences or urban infrastructure sector and are actively looking for a launch pad to grow internationally, the Mayor's International Business Programme (MIBP) is tailored perfectly to fit your global growth vision.
This exclusive programme provides a bespoke, on-the-ground mentoring scheme to such SMEs. Expert advice is delivered by leading entrepreneurs and business leaders along with access to targeted trade missions, live leads and opportunities. The complete mentor list can be found here.
We caught up with Mats Stigzelius, the co-founder of London-based "micro-influencer" marketing platform Takumi who shared his experiences from the programme, how mentorship shaped his vision and how practical information helped his firm expand to the US.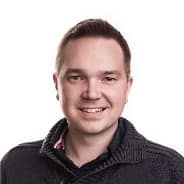 Tell us about your influencer marketing platform Takumi?
Influencer marketing has grown significantly over the last few years, becoming one of the fastest growing areas of advertising and reaching over billion dollars in annual spend already — just on Instagram. And this trend is set to continue in the coming years. In the last two years Takumi has grown to become the most active dedicated Instagram influencer/ content creator platform in the world, where over 600 brands have used our managed service technology platform across 2,000+ campaigns, creating over 20,000 pieces of bespoke branded content.
With a team of over 40 FTEs today and offices across London, Berlin and New York, we have an exciting opportunity in the coming years to expand our presence across key geographies and become the platform of choice globally for all Instagram influencer content creation.
How can businesses make the most of Mayor's International Business Programme?
Like any programme, The Mayor's International Business Programme is very much a case of getting out what you put in. So if you expect it to be a magic door to future growth, than you're wasting your time. But if you're serious about international expansion and are willing to do the hard work required to achieve it, then the programme is the best possible launch platform for your international growth as it provides lots of practical information, support and contacts that help you along the way.
How important is mentorship for growing your business globally?
Mentorship is super important for any start-up. You may have a great idea and a clear vision on how to execute it, but there are always mentors who can help you along the way. It can be sector expertise or functional expertise or geographical expertise – it all helps you along the way. For us, our US expansion was greatly helped by Dan Glazer's wise words – a US tech lawyer who was introduced by the programme — and I'm sure we saved ourselves many mistakes as a result. Mentorship is a huge help to all start-ups and you should not be afraid to seek out the right mentors for you.
How was your experience as a 2017 winner?
It was fantastic to win the highest number of deals closed award for our achievements in 2017. And we very much hope to continue the same growth path this year. Entrepreneurship is never measured in the number of awards won of course, but it's great for me to see the hard work and effort of the Takumi team being recognised more widely.
Why do you feel the programme only accepts invitations from three sectors only?
It makes sense to back sectors where you can get huge leverage on your investment (i.e. where growth can be exponential instead of linear). But I don't think they are the only sectors that can create very successful start-ups. I hope in the future a broader range of sectors will be able to benefit from the MIBP or other similar programmes.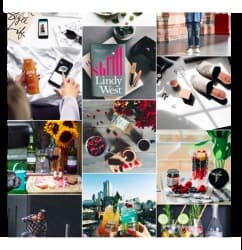 Source: @Takumi
As a start-up entrepreneur, how do you maintain the work-life balance?
One of my serial entrepreneur partners at Rainmaking, Martin Bjergegaard, has written a book about this called 'Winning without Losing' – I highly recommend it. That book helped me a great deal as I was a workaholic entrepreneur at the time. I learned to 'be in the moment' and give maximum focus to whatever I am doing at the time. And I've also learned that the vector (speed and direction) of what you do is more important than just 24/7 effort in the wrong direction. I no longer subscribe to the founder myth that you can only succeed if you sleep in your sleeping bag under your desk and work non-stop. I see plenty of successful entrepreneurs who succeed by working smart.  I've learned to make sure I'm able to do the whole marathon and not just the initial sprint and that requires you to have a life outside of your start-up.
Looking to expand your business overseas in 2018:
Having already helped over 400 companies realise their ambitions for international growth, the programme is now searching for its next cohort of companies to take overseas. If you want to follow in the footsteps of Takumi, make sure you apply to the programme via gotogrow.london.