• Company: Divido
• What it does: Divido is a multi-award winning consumer finance platform for retailers, lenders and payment intermediaries to offer instant finance to B2C and B2B customers at the checkout, online and instore.
• Founded: 2014
• Founder/s: Christer Holloman, Anders Hallsten, Frederik Borgquist
• Size of team: 56
• Your name and role: Christer Holloman, CEO
What problem is Divido trying to solve?
Point-of-sale finance, as a concept, has been around for over 50 years but there has been little innovation over the decades. At Divido, we are changing that by making the process paperless, quick and easy. What makes us unique is that we are a technology platform that caters to the needs of retailers, as well as lenders and payment intermediaries. Proactive retailers know they have to try new initiatives to grow sales.
Offering customers the option to pay later doesn't just increase footfall and brand awareness, but it also raises average order values and drives conversion rates.
How did you develop this concept and who bankrolled you?
When I moved to a new house, I needed to buy a sofa so I visited a local, independent store. When I asked if I could pay for it through instalments, as the large retail chains have long-offered, they told me this wasn't possible. They didn't have the capital to provide this, and even if they did, setting it up would require great amounts of time and expertise they didn't see the value of investing in.
So Divido was born – a plug-and-play platform that any retailer, lender and payment partner can offer to their customers. Divido helps retailers secure those sales that they would otherwise have lost. What makes Divido unique is that we do not lend our own money. Instead, our retailers use our platform which hosts a panel of lenders that approve and finance the applications. This model allows us to lend responsibly, whilst delivering higher acceptance rates and lower costs.
Divido is fast-growing and we've just closed a $15 million Series A round of funding last month, from investors including Dawn Capital, Amex Ventures, Mastercard and DN Capital.
What advice would you give other entrepreneurs trying to secure that kind of finance?
You've got to be patient, that's for sure. And you can't let yourself be disappointed when you're turned down – you must remind yourself that it only takes one investor to share your vision and believe in your business, and for us, they did!
However, you also must be willing to turn down investors that want to invest but that you know wouldn't be right for the business in the long term. I know it's easier said than done, but it's crucial for the long-term success of your business to partner up with those who share the same interests for your business.
How big is the retail finance market – and how much of it do you think you can own?
The global retail finance market is incredibly large. Just in the UK alone, it's a £5bn market. So with our global expansion plans very much underfoot, the growth potential for us is absolutely huge as we move into more and more territories.
Do you use artificial intelligence to carry out any monitoring?
We are experimenting with machine-learning at the moment to develop an alert that warns us when problems arise in the application process. This will allow us to recognise a potential problem before it affects our customers. This is still in its early stages of development but will definitely be key in improving customer experience.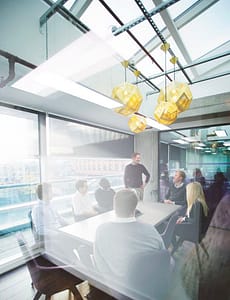 Do you have expansion plans? What do you believe is the key to growing this business?
Absolutely! The Divido platform is currently available in the UK, Germany, France, Spain, Italy, the Nordics and the United States, with plans already underway to expand to 10 more countries by the end of 2019. Key to the growth of this business is being flexible, but also being patient. It can take time to launch in a new territory as you have to adhere to their financial regulation. We make sure this is done perfectly, so that so it's quick and easy for our merchants to offer finance throughout their territories with one, simple integration.
What metrics do you look at every day?
Honestly, I don't. Perhaps when the company was at its earlier stages of growth, I'd be constantly looking at our figures, for example, the exact number of merchants onboard and the individual contract fees. However today, I'm confident with our strategy and I've got a great team around me who I trust. There are of course certain metrics that are most important to us, and I keep a close eye on these to make sure we are on track – whether it's our marketing CAC or sales win rate – but you've got to be careful not to get too bogged down in specific metrics and keep a clear overall view.
What do you think is on the horizon for your industry in the year ahead?
Partnerships between banks and emerging fintechs. Everyone is talking about it and there are already some great examples out there that are working brilliantly. It's only a matter of time until more and more banks recognise that not all fintechs are a threat to them, but rather the perfect partner, providing them with the technology and flexibility that the bank's legacy systems will never be able to deliver.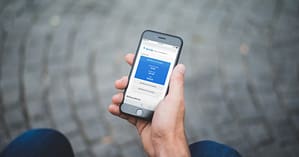 At Divido, we licence our platform to lenders and payment facilitators, so they can white-label our tech under our 'Powered by Divido' offering, to offer retail finance directly to their customers. This helps them to attract new customers, upsell to existing ones and stay competitive. It's a fast, effective route to an ever-growing market, and shows just how mutually beneficial partnerships between fintechs and banks can be.
Three FinTech start-ups in London you are watching?
It's tough to pick just 3 – I'd have to say Transferwise, Iwoca and Funding Circle.