The £26m business you've probably never heard of
Produced in partnership with Quotedesk
iTunes, Spotify and other cool digital platforms seem to rule the roost when it comes to how people listen to music today. So does that mean R.I.P. the CD, and goodbye vinyl?
Not according to Malcolm Mills, chairman of Proper Music Group, whose subsidiary Proper Music Distribution is the UK's largest independent music distributor and the third-largest distributor overall, after Universal and Sony.
Mills is bucking the trend of the CD going out of fashion. According to music trade body BPI, sales of CD albums declined by 6.4% in 2013, to £365.4m. Yet out of Proper Music Group's £26m turnover last year, £25m was generated thanks to CDs and vinyl. Digital music contributed just £1m. (Vinyl saw revenue growth of 49% across the industry in 2013 to reach £12.1m, according to BPI.)
South London-based Proper Music Group, which employs 120 people, has four divisions: PROPER MUSIC DISTRIBUTION – CD, vinyl and digital distributor of music; PROPER RECORDS/NAVIGATOR RECORDS – record company and record label services; PROPERMUSIC.COM – online music retailer; and PROPER MUSIC PUBLISHING – music and book publisher.
Customers include everyone from independent record stores, to supermarkets like Tesco and Sainsbury's, to music retailers HMV and Amazon.
But at a time when there are only 150 independent record shops left in the UK and major music retailers like HMV going bust, how has Mills managed to grow his business? We asked him for answers:
Q. How did you set up Proper Music Group?
I started this company in 1988 but I have been in the music business ever since I left school in 1966. I had a record importing business in the early seventies but I wasn't particularly good at running a business. I just had bags of knowledge and enthusiasm for the products. I ran out of money, as people weren't paying me quickly enough and just eventually stopped trading. I didn't go bust. Everyone got paid.
I then went on to work for a record distribution company for 10 years. One of the major clients for the company I was working for came to me with an idea for distributing music. I went straight to the owner of the company and explained the client's idea in detail. He didn't think the idea could work. So then I went back to the client and they said: "How about you set up on you own and we can become a client?"
I went back to my employer and told him what the client's offer was, as I didn't want to lie to him and he thanked me for being honest and actually offered to put in money to start the business, which I declined.
I then set up the company now named Proper Music Distribution Limited. At the time there were probably around 100 distributors in the UK. Today, we are the third-biggest music distributor in the UK, after Universal and Sony.
Q. How did you start getting clients?
The client that I am talking about was a major retailer. The arrangement I had with them was that they would be my exclusive client and I would handle music distribution for them. That got me travelling around the world to find the right material, keeping it all in my warehouse, putting price stickers on it and sending it out to all their shops.
It was a bespoke service that I had tailored for them, but as a result of our reputation for product range and service, other retailers wanted to use us as well, so I had to expand.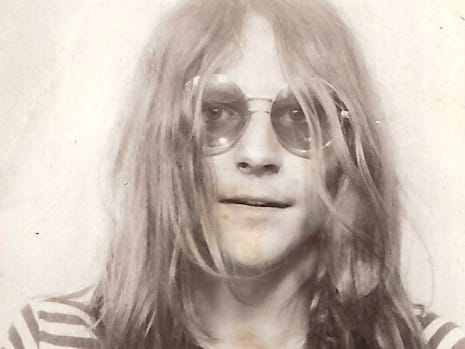 Q. How did you fund the business?
From the outset, I was honest to the retail client that I could provide the service but didn't have the funding. I got them to commit to making a contribution in advance. In order to open a bank account, my father-in-law stood as guarantor for me and I was able to get that guarantee discharged within 18 months of setting up the business, because we delivered the results to the satisfaction of the bank.
I started out with nothing. Today I own 100% of the business. At the time I was planning the launch the business, I was married, had two young children, a company car with good benefits and an excellent job. I also had a mortgage. But when I told my wife I was planning to start on my own, she said: "Fantastic, let's go for it."
Q. What's your business model?
There are two big businesses here. The first one is the wholesale distribution business. As a wholesale distributor, our suppliers are record companies in England. Some of the biggest independent record companies in the country are our clients.
The artists we did last year include the Pet Shop Boys, Boy George, Nick Cave and Billy Bragg. This year we've got Prince (if he releases the album!), The Prodigy and Dr. John among others.
We've got some major record acts that we handle exclusively. So if you're a retailer – Amazon or an independent – and you want the new Prodigy album, we'll be the only wholesaler that you can buy it from in the UK. If you're iTunes and you want to be able to sell the Dr. John tracks as a download, we are the exclusive supplier.
The other side of the business is a record company signing our own acts. They tend to be much more specialist and we've been very successful in that side of the business too most recently with artists like Bonnie Raitt or Bellowhead.
Q. From cassettes to iPods to services like Spotify, the music industry has changed a lot over the years. How have you adapted the business to keep pace?
The thing that's never changed is that good music always finds a consumer who wants to spend money on it. We are a record company as well as a distributor, so the secret of our success is that we are aware of their changing demands. We've not just adapted but changed in anticipation of the market.
When I first started this company we only dealt in vinyl and cassettes and the split between the two was fifty-fifty. There was no such thing as a compact disc. But when the CD first came to the market, we were among the first ones to start bulk-selling them and importing them as there wasn't enough capacity in the UK.
We were able to find CDs from around the world to supply to retailers. We were also very quick to dispose of obsolete stock of cassettes, and vinyl particularly. While vinyl has made a resurgence, I don't believe that cassettes will never come back.
Q. What were your marketing budgets like?
It was largely goodwill and our fine reputation for service that helped us get good clients. We could have spent a lot of money advertising but I always felt it was a waste of money.
That hasn't really changed. We can't attract any new retailers for our products as there just aren't any entering the market.
Q. Why are UK music retailers like HMV apparently struggling?
It isn't true. Don't believe what you hear. The old HMV went into administration largely due to bad management and the recession. It got bought by Hilco which specialises in retail turnarounds. What they've done with HMV is that they've got rid of all the ailing parts and the company's now doing really well. They are now opening new shops and are our second-biggest customer.
Also, the number of independent record shops in the country has dwindled to 150 but we supply to all of those shops. In fact, there were no closures last year and some new shops actually opened.
To summarise, yes, there has been a boom in digital music sales. However, there is still an absolutely huge market for CDs and vinyl. In my
opinion, people who like owning music will continue to buy CDs and vinyl because their aesthetic value and tangibility brings the fan closer to the artist.
Q. How has insurance helped your business?
I've been working with Nigel Palmer, director at Quotedesk, for over 15 years now and he's helped me identify risks and get necessary covers. He's made sure that the policies I buy have delivered for any claims the business has had to make.
He and his team have helped me stay ahead of the game by working with me so that  I have  the correct insurance through the years. This has really helped me pre-empt any incidents that may stunt the growth of the business.
As I am no insurance expert, proper assessments by the team has saved me money and helped represent my interests better. Gradually as my company grew, Nigel and his team gave me the comfort I needed to grow the business. They gave me the confidence that in event of a disaster I understand the extent of my cover and there is nothing in the fine print that will harm me. Nigel has always been very well-informed about the world of insurance and has given me his first-hand information. He has kept me in the loop about what I should look out for in insurance policies. It's been a great relationship.
I would definitely recommend Quotedesk to other businesses as the team there is loyal and enthusiastic. All my queries are efficiently handled. Basically, all those things for which insurance companies get a bad reputation don't ring true for Quotedesk.
Q. What are the future plans for your business?
I am 64 years old and have been in the music business in one way or another all of my working life. Retirement from it is not something that is appealing. I've never been in the business because I wanted to be wealthy. I love what I do and opportunities abound.
I've intentionally got away from the day-to-day running of the business by delegating authority within clear boundaries so that the younger people can take over responsibilities, and it's working out very well for me and all involved.
However, if someone came along and made me a good offer, I might consider it. But it's not something that I aspire to achieve.
Thanks for your time Malcolm.
Produced in partnership with Quotedesk