Glenfiddich, The World's most awarded single malt Scotch whisky, together with Rosewood London, will launch a first-of-its-kind terrace which allows visitors to enjoy a moment of calm amidst the festive busy-ness of the city from November until March 2023.
As the pace of life and its pressure to be 'always on' intensify pre-Christmas; Glenfiddich and Rosewood London provide the perfect antidote – the curation of an immersive cocktail and dining space where slowing down is encouraged.
Guests are invited to The Time:Capsule to take time to enjoy the finer things in life; juxtaposing the hectic lifestyle of the city on the outside and giving Londoners and visitors alike a space to step in and slow down.
An opulent winter terrace where the offering goes beyond the norm, The Time:Capsule is nestled within one of the Capital's most prestigious hotels, an idyllic urban getaway where the hum of the city slips away, Rosewood London's iconic courtyard terrace is transformed into a feast for the senses.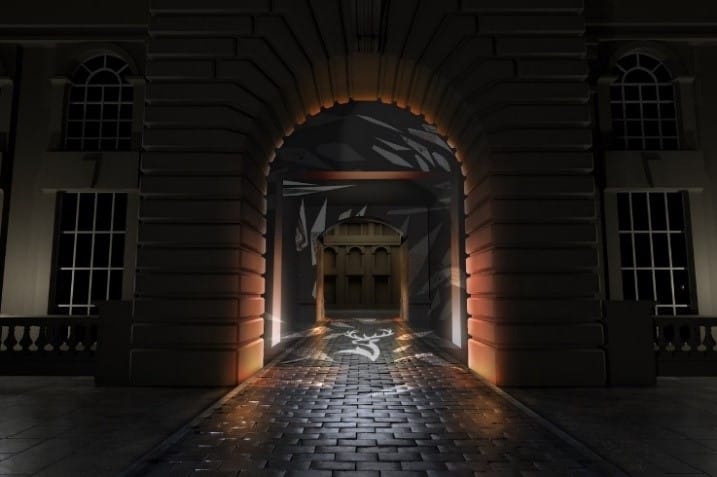 Every detail within The Time:Capsule has been designed to create a space in which time has been slowed down – from the illuminated tunnel leading into the courtyard, to the ever changing visuals throughout the experience.
A menu of exquisite Glenfiddich cocktails, created by Rosewood London's Head of Mixology, Yann Bouvignies and team, will include an innovative new Reversed Coffee, (Glenfiddich 12 Year Old, Evaporated Tonka & Coffee, Pandan Cream), a deceptively clear concoction displaying technical skill with strong flavours.
Other cocktails will include Sweet Hours (Glenfiddich 21 Year Old – Gran Reserva, Roasted Bee Pollen & Aloe Vera, Samphire Oloroso) and Time After Time (Glenfiddich 15 Year Old, Palo Santo & Banana, Fino, LE Tonic).
Two exquisite whiskies will be featured on the spirits list from the brand new Glenfiddich Time Re:Imagined collection – 40 Year Old 'Cumulative Time' and 30 Year Old 'Suspended Time'.
Glenfiddich National Brand Ambassador, Alex Walker said, "Glenfiddich and Rosewood London are two iconic brands which know that time can be the ultimate luxury, and this is never truer than in the busy festive period. The Time:Capsule terrace has been carefully designed to offer guests a moment to escape the chaos of daily life and enjoy time with one another, and our spectacular range of single malt Scotch whiskies."
The Time:Capsule creates the perfect setting to taste the new Glenfiddich Time Re:Imagined collection –  whiskies that have matured over many decades, developing a richness and depth of flavour that is rarely encountered. These carefully crafted whiskies perfectly demonstrate the power of time; single malts that have reached the zenith of their maturity and are now ready to be enjoyed.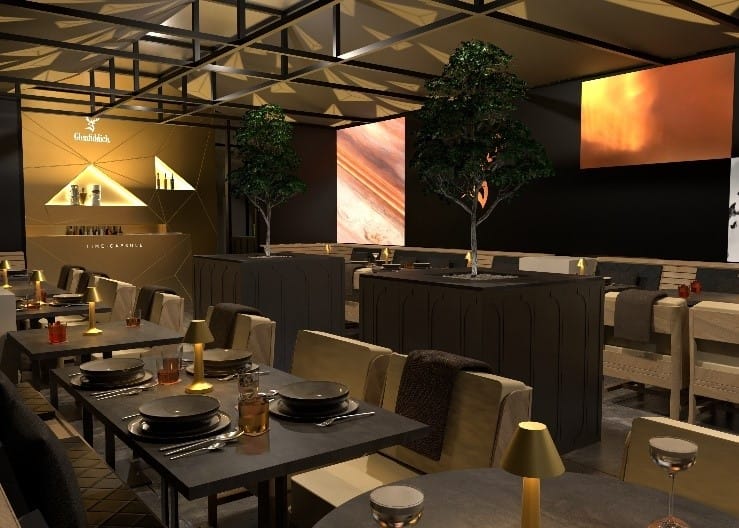 For the terrace's duration, Holborn Dining Room, the grand British brasserie within Rosewood London, will be providing a menu of delicious, comforting dishes for guests to enjoy at The Time:Capsule. Dishes include Loch Duart smoked salmon rillettes with Exmoor caviar, hearty hand-made Game Pie and a blackberry and apple crumble with Glenfiddich infused custard or a hazelnut praline choux.
Glenfiddich and Rosewood London are also giving guests an opportunity for further indulgence when ordering select drams with the chance to win a bottle of new Glenfiddich 30 Year Old Suspended Time signed by Malt Master Brian Kinsman and a luxurious stay at Rosewood London.
Additionally, guests can buy and take home one of the exquisite cocktails available, in pre-batched form, to make a perfect Christmas treat for a cocktail-lover.