Wade a minute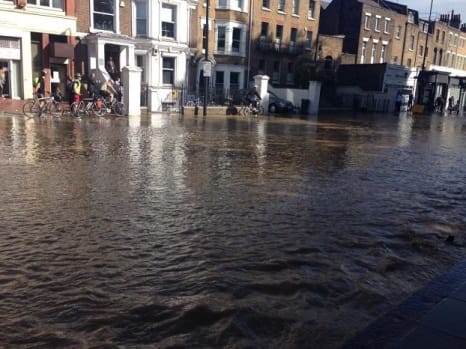 Kennington Park Road was under several inches of water this morning after a water main burst causing havoc for commuters.
The road is a key transport link from the South into central London, and is now closed while the problem is being fixed.
TfL said that bus routes 3, 59, 133, 155, 159, 333 and 415 have all been diverted.
A Thames Water spokesman told the Evening Standard: "We have a team on their way to investigate following reports of a burst water pipe."
Frustrated commuters and entertaining locals posted images of the flood on Twitter:
A river runs through it. Or Kennington Park Road at high tide pic.twitter.com/5WKExsuLmD

— Gawain Towler (@GawainTowler) June 29, 2015
Kennington road now closed but the waters still riding @BBCLondonNews pic.twitter.com/4hj5AzE29P

— Jen Conway (@Jen_Conway) June 29, 2015
I think I may have left the bath taps on. #kenningtonpic.twitter.com/9YFhiJ4bKJ

— Matthew Blakstad (@mattblak) June 29, 2015
Route 3 59 133 155 159 333 415 subject to delay and diversion Kennington Park Road blocked both ways burst water main pic.twitter.com/tU1dMcUZ16

— TfL Bus Alerts (@TfLBusAlerts) June 29, 2015
Kennington Park Rd if you fancy a swim this morning pic.twitter.com/yX4kkMQ1F5

— Scott Morris (@SctottMorris) June 29, 2015
Nice looking river, Happy Monday #Kennington#London#SELondon#Poogate#TFL#Commutehttp://t.co/cVsHtHVrxFpic.twitter.com/BPzScYAZ6i

— Phil Bowden (@Phily_B) June 29, 2015
The return of Kennington Lido, pic.twitter.com/IgBtkru2Jk

— rob pateman (@rspateman) June 29, 2015
Who's up fr a swim – @kennington FLOOD pic.twitter.com/FeIIlbaMWC

— KM Ash (@Mohammad_Ash) June 29, 2015
Now read
Lord Sugar sells Burberry's old London HQ to Qataris for £65m
Harry Potter and the unaffordable West End ticket prices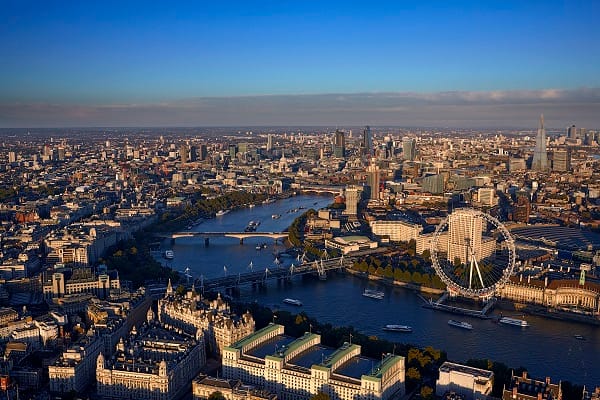 Bill Gates doubles green energy investment to $2bn