One not to miss for retailers
On 7th June, the Retail Pricing Showcase (RPSC 2017) in London will call attention to the question of how ESLs can remove complexity from price and promotion management and increase the efficiency of pricing systems in the retail industry.
What exactly are ESLs? ESLs are digital tags that can display product pricing and other information. Typically, these modules are attached to the front edge of the shelf.
"ESL technology development means you can do much more with them now than just changing a price directly from the inventory management system. ESLs help to bring the supply cost down, as manufacturing becomes cheaper" means Ian Laycock, Managing Director of xplace UK, the company co-organizing the event in London. "Moreover, Multi-channel retailing requires pricing and information to be shared quickly and efficiently online and instore. In a highly competitive retail space, companies are looking at ways to react to price competition. ESLs are a convincing solution" continues Ian Laycock.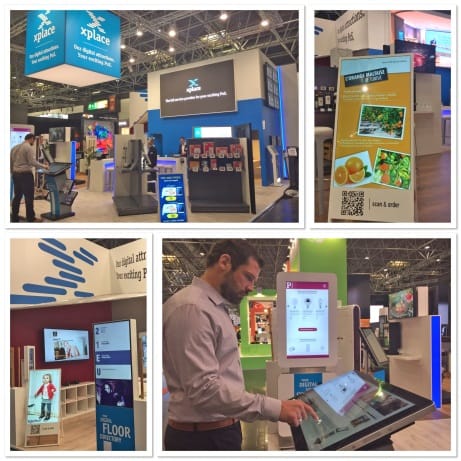 Source: xplace GmbH
One of the highlights of the Retail Pricing Showcase 2017: The discussion of the World's biggest ESL Project xplace is responsible for. All in all, more than 10 million ESLs have been fitted by xplace since the switchover process began in 2015 in the more than 1,000 stores operated by Media Markt and Saturn across Europe. This case study will focus attention to the future of multi-channel retail internationally.  
At the meeting, retailers can learn how to  increase the efficiency of their pricing systems with the minimum of human intervention.
More details about the "Retail Pricing Showcase" 2017:
Website: rpsc2017.com
Where?: Citadines Holborn, Covent Garden, London
When?: Wednesday 7th June: 9am–5:30pm
About xplace GmbH
xplace GmbH is the European market leader in interactive customer information, kiosk technology and digital signage at the POS. The company offers retailers and industry efficient tools for optimizing customer service at the POS and helping con­sumers decide what to purchase. Its solutions range from industry-specific products to integrated, customized multichannel solutions for digital in-store communication. Being a full-service provider, the company covers the entire value chain in-house. In addition to its head­quarters in Göttingen, xplace GmbH is represented by subsidiaries, sales offices and part­nerships in nearly all European countries.