As the coronavirus outbreak and UK lockdown continues, many are left asking what this will mean for the property market. It's too early to tell exactly how it will fully impact the sector and economy moving forward. However, the UK property market is robust and has shown its resilience during uncertain times in recent years.
Many professionals in the property industry have stated they believe house price growth will slow down as fewer properties will be going on the market and less transactions will likely take place. However, a major crash in prices is not expected as many believe the market will pick up pace after a period of uncertainty, similar to after the Brexit referendum.
Most buyers and sellers are still proceeding with sales that started before the outbreak of coronavirus. The majority of people are investing in property for the long-term, which means buyers, landlords and investors will be less impacted by short-term fluctuation in property prices.
London property still seen as a safe haven
Even though the short-term future of the property market is uncertain, sales are continuing to be agreed. Property, especially in London, is still being viewed as a safe haven as shares and stock investments have taken a massive blow since the coronavirus outbreak and have shown to be extremely volatile investments.
Prior to the government response to coronavirus becoming more drastic, the UK property sector as a whole had the strongest start to the year for four years. The London property market was also the strongest it had been since prior to the vote on Brexit as asking prices reached the largest annual rise since May 2016, according to Homes & Property.
Rightmove's House Price Index for March revealed the average price of a property in London reached £638,826, which is an impressive 5.1 per cent annual increase. This is likely due to supply still not keeping up with demand. Additionally, the index also revealed the number of sales agreed in the capital grew by 34.4 per cent, and it even took 15 fewer days for properties to sell once they were put up for sale.
The private rental sector is showing growth, too. RICS have predicted rents in the UK to rise by 2% this year – and up to 3% per annum by 2025. Other property experts state that the Coronavirus isn't negatively affecting rent prices, which are only down 0.2 per cent on the previous month.
Rising demand from prospective tenants is keeping rents high as supply remains relatively low. A large number of private landlords who have empty rental properties are now scrambling to find longer-term tenants, and are still able to advertise on rightmove and zoopla, with online letting agents Portico making this available at an extremely attractive price.
In short, London's market fundamentals are considered solid. Even though the fast-paced market will likely slow down due to the coronavirus outbreak and lockdown, the sector is expected to bounce back after a period of uncertainty.
Technology is keeping the property market moving
As physical viewings of properties have been banned following Prime Minister Boris Johnson's lockdown announcement on 23 March, the market is naturally expected to slow down. However, more and more estate agents are adapting to the measures by offering virtual property viewings through "walk through" video tours and Facebook Live events.
With millions of people working from home, there has been a substantial increase in virtual viewings. Property portals, such as Rightmove and Zoopla, are also seeing surges in search numbers on par with the figures for Christmas and Boxing Day.
To keep the sector moving, the market as a whole is adapting quickly as many property professionals are using a range of technology and proptech to be able to continue transacting, despite the coronavirus lockdown. In addition to virtual viewings, appointments are still being done through video conferencing tools, FaceTime and WhatsApp and contracts are able to be signed electronically.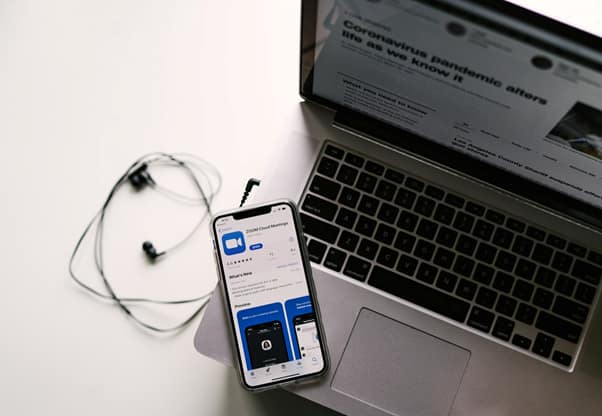 Record low interest and mortgage rates make borrowing more affordable
The Bank of England lowered the base interest rate from 0.75 per cent to 0.25 per cent on 11 March, and then it was further lowered to 0.1 per cent on 19 March. This is lower than it's ever been before and means it's a great time to get a mortgage or remortgage your property as borrowing is likely to be more affordable.
Borrowers with tracker mortgages should be seeing their mortgage rates drop. If you're looking for a mortgage, over a dozen lenders have promised to cut their standard variable rates by 0.5 per cent. More banks and building societies are expected to drop their rates in the coming weeks.
Which? found that the cheapest fixed-rate mortgages haven't seen significant drops as they are already at historic lows. However, average mortgage rates are continuing to fall, and there are a significant number of products available.
Because of this, it could prove to be a great time to buy a property and lock in these record low rates. This means mortgage repayments will likely be more affordable and could provide you the opportunity to borrow more and get more for your money. Additionally, these low interest rates could also fuel property price growth once the crisis surrounding coronavirus is over.
To cut your interest costs further, it's also recommended to get an up to date online property valuation on your property. Your lender will then need to recalculate your loan-to value ratio (LTV). A lower LTV usually means you'll receive a better interest rate and have access to a wider selection of lenders.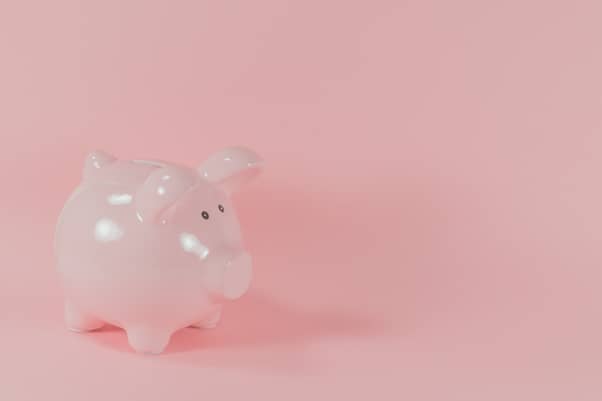 Get ahead of the competition
The government has recently urged both buyers and renters to delay moving house if possible as it's important for people to stay at home and away from others during the coronavirus outbreak. However, this could still be a smart time to get ahead of the competition if you're interested in buying or investing in property.
The property buying process could take longer than normal, and you might need to delay completion depending on how long the coronavirus lockdown lasts. However, you can still get the ball rolling and invest in property with record low interest and mortgage rates. And as the UK, including London, is in a housing shortage, there is still expected to be strong demand for property and rental properties moving forward.