All Eurostar trains to Brussels suspended and security increased at London Gatwick
15:29: ISIS has claimed responsibility for the attacks
A total of 34 people have been killed and 186 injured in two terror attacks in Brussels.
Two loud explosions occurred at Brussels Zaventem airport shortly after 8am local time (7am GMT) followed some time later by two blasts at Metro stations in the Belgian capital.
A reported 14 people were killed in the explosions at Brussels airport, according to Belgian broadcasters.
Meanwhile, a reported 20 people were killed in the attacks at Maelbeek and Schuman stations.
Shots were heard before the airport explosions, according to reports, which occurred next to airline check-in desks.
The Belgian government has raised the terror alert to 4, the highest level.
Security at other European airports is being stepped up, with Gatwick Airport the first UK airport announcing an increase in security.
An AP reporter who was at one of the station at the time said: "The metro was leaving Maelbeek station when there was a really loud explosion. It was panic everywhere. There were a lot of people in the metro," he said.
Just days ago, the main suspect in the Paris attacks in November, Salah Abdeslam, was captured by police.
Transport networks have been suspended across the city, including flights diverted, and Eurostar trains to Brussels have been cancelled.
NOW READ: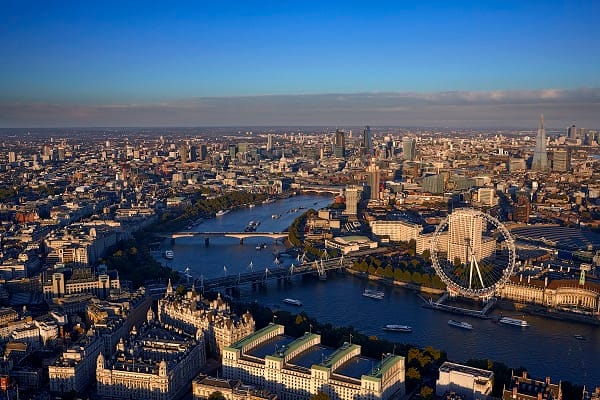 Would you make the same comments if your family members were going through this? Asks our editor
#BREAKING: Two loud explosions at #Zaventemairport in #Brusselspic.twitter.com/JFw9RGLjnh

— Anna Ahronheim (@AAhronheim) March 22, 2016
PHOTO: Damage inside #Brusselsairport main terminal after two large explosions – @wardmarkey pic.twitter.com/n0Zjo33A6m

— Conflict News (@Conflicts) March 22, 2016
Insane.. pic.twitter.com/WJvIlsAXXc

— Russian Market (@russian_market) March 22, 2016
David Cameron is going to chair a COBRA meeting on the events in Brussels later this morning.
I am shocked and concerned by the events in Brussels. We will do everything we can to help.

— David Cameron (@David_Cameron) March 22, 2016
I will be chairing a COBRA meeting on the events in Brussels later this morning.

— David Cameron (@David_Cameron) March 22, 2016
Belgian news is also now reporting police have found an unexploded suicide belt which could belong to a third attacker at Brussels airport.
Politie ontdekt niet-ontplofte bommengordel van derde terrorist in Zaventem. https://t.co/wCXumq4CB0

— VTM NIEUWS (@VTMNIEUWS) March 22, 2016
We will update this story with the latest news as we get it.