Following the government's recent changes to its coronavirus lockdown restrictions and guidance, those who cannot work from home have been encouraged to go back to work.
However, this causes problems for maintaining safety on public transport, so the advice is to not use public transport unless you have to. If you need to travel, walk, cycle or drive if you can. Leave public transport for key workers and people who rely on it.
Since Wednesday (13th May) we have been permitted to leave the house for an unlimited amount of exercise which means cycling your commute now becomes an option.
Cycling is a fast way to get around the city and avoid public transport on your commute into work and that's why Essential Living has compiled a list of the most popular Tube routes you can cycle.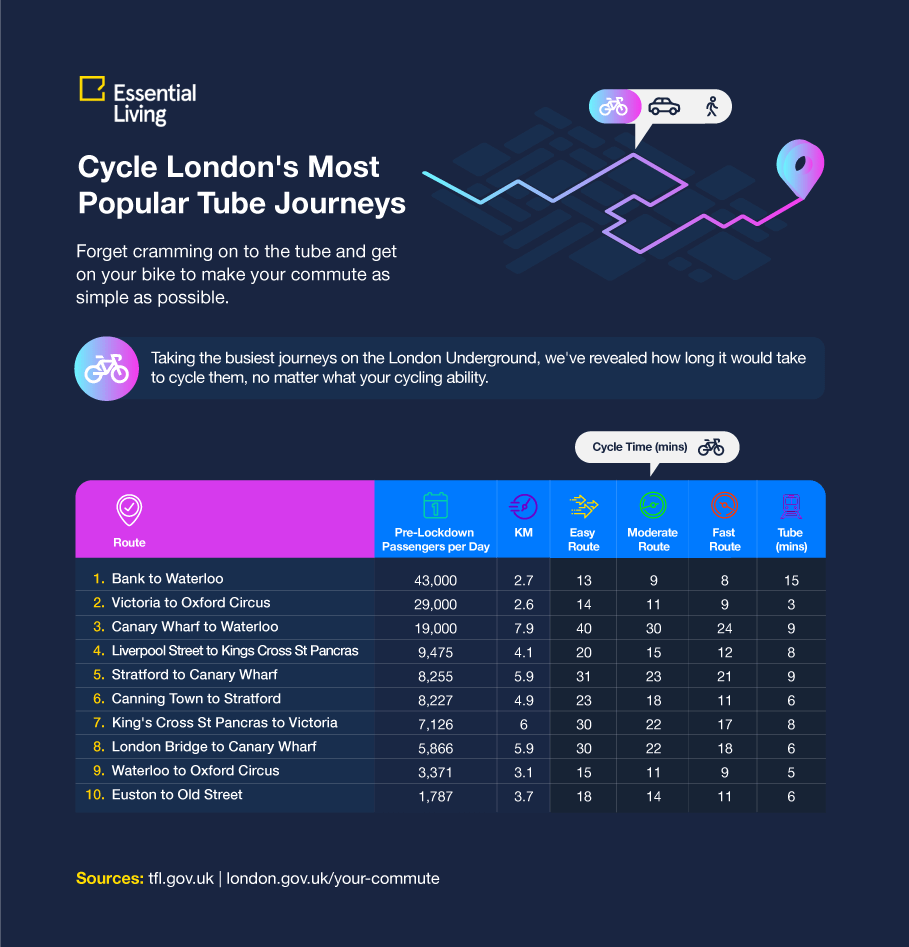 How to cycle London's 10 busiest Tube journeys
Fasten those helmets and get peddling with these tailored cycle routes that get you between London's busiest Tube stations – all whilst avoiding public transport and stopping a second peak of coronavirus.
Bank/Monument to Waterloo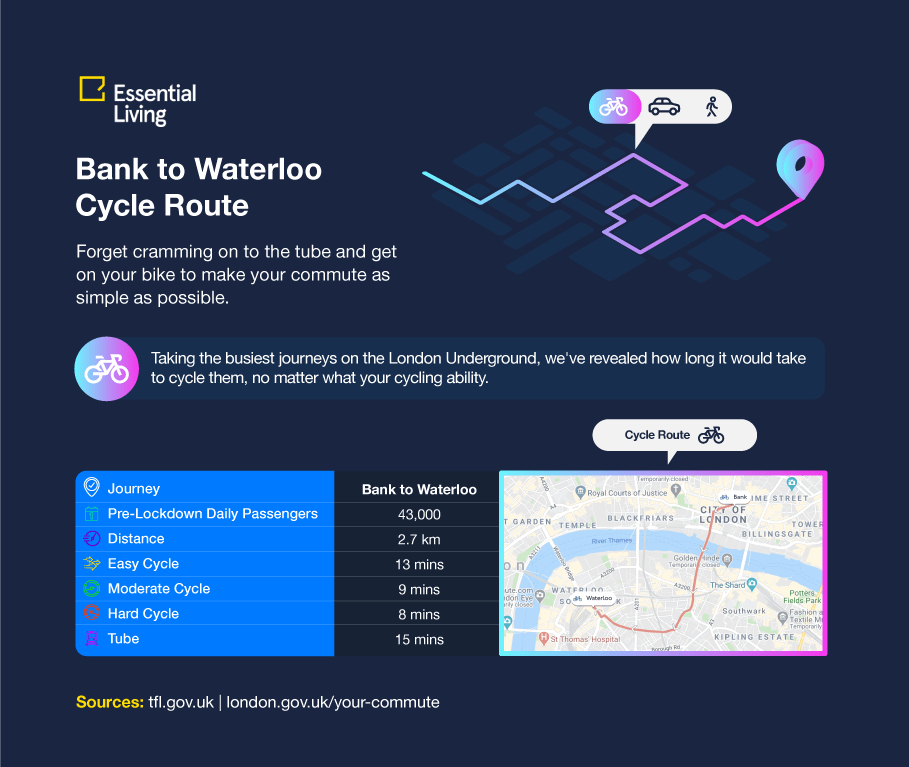 The journey between Bank/Monument station and Waterloo is a 2.7km long bike ride. The route can be completed in 8 mins for more advanced cyclists who are more confident riding on busier roads. A moderate route will take you an extra minute to arrive at your destination. The journey will include mainly backstreets but you may have to take some main roads where unavoidable. For beginners the easy route to Waterloo will take 13 minutes and will take you along quiet backstreets, canals and park routes for those that prefer to avoid the busy roads of London.
The average Tube time for the journey between Bank/Monument is 15 minutes meaning that all the cycle options are quicker and allows you to avoid the hustle and bustle of the Tube. As well as getting in some exercise.
Victoria to Oxford Circus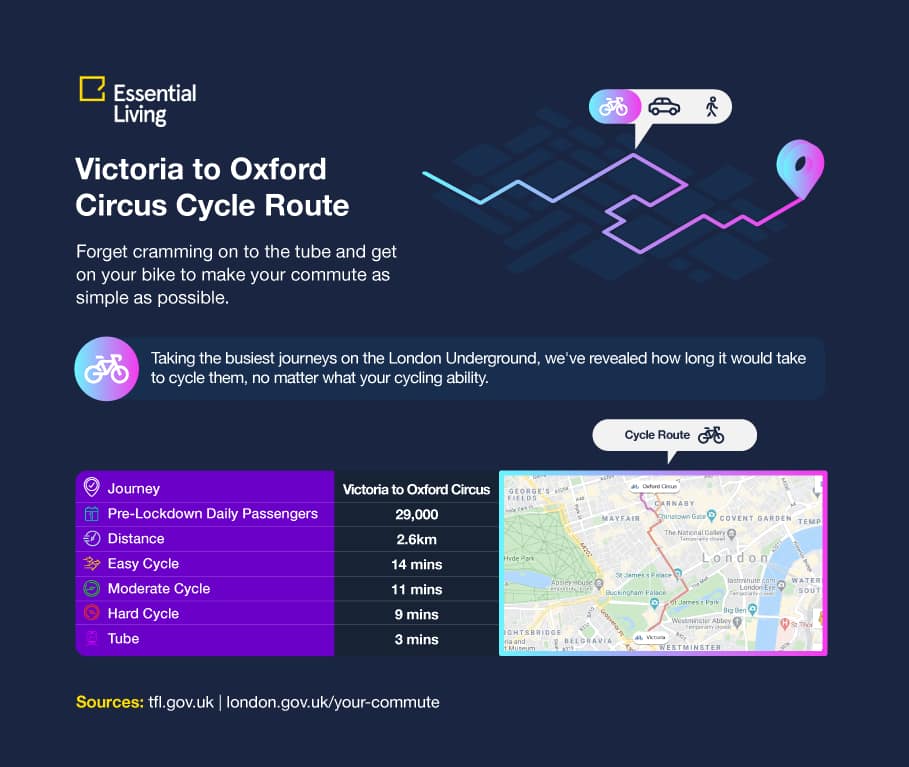 Cycling between Victoria station and Oxford Circus station is a 2.6km route and can be done in as little as 9 minutes taking the fastest route. The fastest route once again is more suited for those that are more confident cycling on main roads with traffic. The route is also calculated for cyclists travelling at 20km/hr. The moderate route will take you along backstreets and the journey will take 11 minutes if travelling at an average speed of 16km/hr. For those wanting to take the scenic route and explore the beautiful canals and parks whilst travelling between the two stations it will take approximately 14 minutes if travelling at a speed of 12km/hr.
The Tube will take on average around 3 minutes to travel between the two stations which is significantly shorter than the cycle routes. However, the cycle route will allow you to avoid public transport and exercise.